We make it a duty to the community to offer preschool programs that focus on promoting the overall growth and development of your children.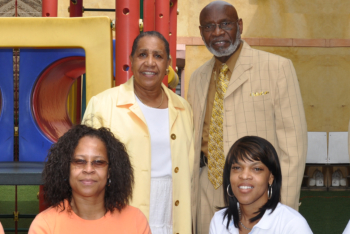 Since 1986, Full Gospel Christian Academy strives to be a model school offering a broad and challenging educational program to students from diverse cultural backgrounds. Full Gospel is committed to inspiring students to achieve the highest standards of intellectual and personal development through a stimulating and comprehensive program. At Full Gospel, our mission is to challenge each child to reach his or her full intellectual, creative and physical potential through a fully integrated curriculum. We encourage students to become life-long learners by developing educational curiosity and a thirst for discovery and achievement. We strive to create a diverse community that fosters mutual respect and social responsibility, enhanced by a strong partnership between home and school. We believe that parents, teachers, and children are an unbeatable team.
Our Staff
A quality program requires staff who demonstrate a remarkable combination of skills and talents. Our staff members are educated and are trained professionals that provide developmentally appropriate, educational, nurturing, and responsive experiences. Our administration and teachers all have either their B.A. with P3 certification or their Masters with P3 certification, and our Teacher's Assistants have their CDA certification and are pursuing a higher education. We are dedicated to providing quality child care and early education to the children enrolled in our school.