We have age-appropriate programs for your kids, helping them explore new things and gather new learning experiences.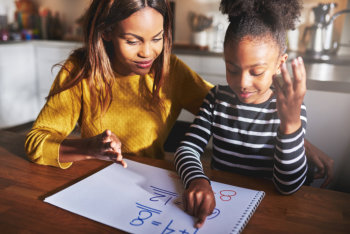 We are proud to be a Grow NJ Kids Star Rated provider. Because of this, we continually uphold the quality of our childcare services and we are committed to foster early learning for our young learners. This star rating makes us a viable choice for any parent who wishes only the best for their children.
Full Gospel Christian Academy is proud to offer the following programs for kids ages 2 years to 4 years old:
Toddler Program (24 months)
Pre-School (3 & 4 years old)
Before & After Care Service
After School Program
Summer Program
Each of these programs are designed to help the young ones in their overall growth and development while also addressing their individual needs.
The members of our faculty staff are trained and certified in providing preschool education to the children. They are also trained in First Aid, ensuring that your kids are safe while having fun learning in our nurturing environment.
We'll be happy to respond to questions about our programs when you call us at 973- 372-1492 or send us a message online.